Inky's FREE Web Design Bundle: 471 Premium Resources
Inky, the mascot of our sister website Inky Deals is back with another design bundle, this time dedicated to web designers and developers from all over the world. You probably noticed lately a few web design deals here and there. Inky's branching out to provide you with a full range of premium products suited for any creative professional. And what better way to start than through one of his famous bundles? Completely free!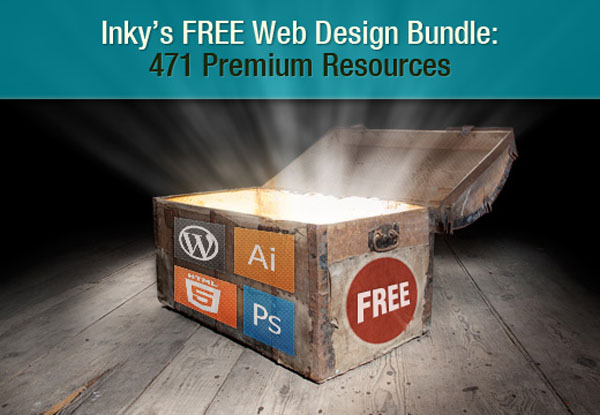 Inky teamed up with some of his well-known friends from the community and created a free web design bundle packed with 471 premium resources – most of which can be found exclusively on Inky Deals. Meet Inky's partners in crime that helped put together this great bundle:
Check out what you will find inside the bundle! In the original post, Inky prepared detailed previews of all the products so you can get a better idea of the level of awesomeness involved. Let's take a look at all the premium products included, and then simply head over to the post about the bundle to check everything out and download!

Similar articles:
Fatal error
: Call to undefined function sim_by_mix() in
/home/gigille/public_html/wp-content/themes/designtnt-new/single.php
on line
81